Islamic militant group Lashkar-eTaiba carried out a series of attacks over four days in Mumbai, India, that killed 164 people in what was, at the time, considered the worst terrorist attack since 9/11. Almost 100 Australians visiting as part of a trade delegation were trapped, hostages, in the Taj Hotel as the terror unfolded.
I flew into the city on Day 1 as the only reporter producing on-the-ground coverage for News Corp. Australia's newspaper group, which included The Australian, www.news.com.au, The Daily Telegraph, The Sunday Telegraph, The Herald Sun, The Courier Mail, and The Adelaide Advertiser.
While I filed many stories following, below is a selection that best represents how the Australian experience of the conflict unfolded in those first few days.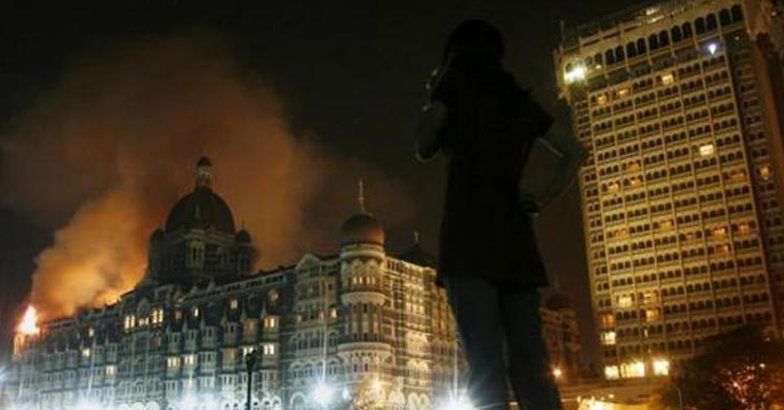 Into a Militant Maelstrom
Some may call them crazy. Others may call them brave. For the passengers boarding Qantas flight QF123, the decision to fly from the safety of Sydney to the madness of Mumbai was an easy call to make.
They were headed to a city in chaos, where arguably the biggest terror attack since 9/11 has just broken out. When the Airbus A330 left yesterday morning, gunmen were still on the loose. Passengers gathered around headlines like "Mumbai Terror Attacks" and images of dead bodies. Indian ex-pats called home to find out how bad it was. Was it safe? Is it over? What's next?
For Candy Anstee, it was simply the first chance she had to be by the side of her injured daughter Kate (right). Flying alone, Mrs Anstee put aside fears of what she might find to join 257 other tourists, families and Mumbai locals returning home. She hoped to head directly to Mumbai's St George Hospital where Kate was in intensive care.
"I can't believe I'm back [at Sydney airport], it was only a few days ago when I was here dropping them off," she said. "I'm more nervous of what I'll find when I get over there than anything else."
While most people were trying to get as far away from terror's latest epicenter, QF123 was a mix of people that, for whatever reason, could not stay away. Agit Raghavan just wanted to go home. Last week he was sipping tea at the Taj Mahal Hotel before flying to Sydney for business. "I just got off the phone to my wife. There are security checks and roadblocks in Mumbai now but it will take a few days to settle down. It's still not entirely safe. If anything I want to get back home more now than ever so I can be with my family and make sure they are OK."
No home, no family, but hero no less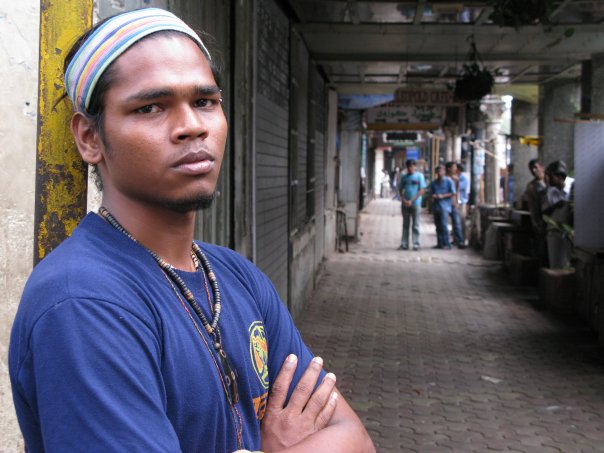 ''If it was me, I don't care. because I'm alone.''
He is a street kid who says he has little to live for, but Martin d'Costa may just have a nation in his debt. The 26-year-old Indian's quick thinking is responsible for saving three Australian lives early in the Mumbai shoot-out as terrorists fired indiscriminately in the streets.
Nothing special, he says.
But for Max Rapley and his girlfriend Emily Morrison there is no doubt why they survived. "We were extremely lucky, it was down to a lot of chance, but mainly down to Martin that we got out of there alive," Mr Rapley said.
The couple, both 22 from Stanmore, had arrived in Mumbai two days earlier, meeting their guide and another Australian, Josh, for drinks not far from the Leopold Cafe.
When Emily heard gunfire, Martin went to investigate and from a distance saw the distinct banana curve of an AK-47 ammunition magazine. With the bar in lock-down, they were ushered out the back door before heading towards the water. When they saw the masses heading in the other direction they turned back for the Leopold Cafe. They would have arrived just before the terrorists.
"I told them we had to get out, get far away," Martin said. "I was getting very scared. I don't usually get scared because I was born to die. But I wasn't thinking right. There were people running around."
They were about to go to the safety of their Salvation Army hostel but, being directly opposite the Taj Mahal Hotel, it would have again taken them directly into the line of fire. They had nowhere to go.
Enter Harry Key, a 26-year-old Australian actor working in Bollywood. Harry had befriended Martin, like so many other tourists who use him as a guide in Mumbai. Knowing they were all Aussies, Martin hoped Mr Key would offer them a safe house – he did. Mr Key met their taxi on his motorbike and allowed the four to stay with him for the night.
"The moment you hear that they're Australian there's a kind of affinity. If you find Australians wandering around the streets looking lost you want to help," Mr Key said.
After returning to the hostel the next morning to pick up their bags, Mr Rapley discovered just how close to death they had come. "There was gun fighting on the streets, grenades being thrown and one bomb blast that actually shook our hostel," he said.
They left on a train the next day. Martin went back to his home, the streets around the Leopold Cafe.
"My friend and his father died. They shot them in the back,'' he said. ''If it was me, I don't care because I'm alone. My parents died when I was four and I work as a guide, sleeping between buildings. I guide for free because I like spending time with people. I have no one else.''
At the Leopold Cafe, he is not known by name. He is simply "The Foreigner". The man who pulled off one of the bravest acts of defiance during the Mumbai terror attacks. As the stories of horror and survival swirled around the cafe on its reopening, one stood out among all others: David Coker carrying girlfriend Kate Anstee to safety.
"We don't know who the foreigner was, just that it was absolutely the bravest story we have ever heard," Leopold owner Farhang Jehani said yesterday. "Because in a fire zone that he picks up his girlfriend on his shoulder, looks into the eye of the terrorists and keeps going with his girlfriend. Whether he was running, walking, that was the bravest thing what he did. In such a chaos the presence of mind that he had was really great."
david coker - "the foreigner"
The actions of Australians such as Mr Coker are now firmly embedded in the legend of the Cafe Leopold, which itself was made famous thanks to the novel Shantaram, by Australian Gregory David Roberts.
The cafe first reopened on Sunday for 30 minutes before police shut it down for their own safety, saying the crowd of cameras and onlookers was getting out of control. The rumour on the streets of Mumbai yesterday said it was because owners Farhang and Farzad Jehani, whose father opened the cafe 75 years ago, refused to pay police a bribe, as it was still a crime scene.
When the doors finally opened at 2.10pm a day later, the buzz and energy were in contrast to the faces of the cafe's waiters and workers. Staff were still mourning the loss of their friends Peeru Pasha and Abdul Kazi, killed in the attack. Waiter Nilesh Patil found it hard to return to the cafe so soon. The memories were still so vivid. "They were our friends. We can't get over the loss of colleagues," he said.
Mr Patil will never forget the fear he felt upstairs at the cafe. It was Mr Patil, with a tourist, who pushed a table down the stairs, wedging it behind the door and stopping the terrorists from their killing spree.
"Me and a tourist, I don't know where he was from, left the cupboard to push the table. I was scared. There were bullets firing just outside the door,"Mr Patil said. "But the man looked at me and said, 'I'm here, don't worry', and I felt better."
That man was another foreigner and another Australian. Steve Smith, a former Australian Army helicopter pilot, yesterday returned to the Cafe Leopold to have a beer with the Jehani brothers.
Flight out of hell – Emergency airlift for terror victim
Surrounded by medical staff, Kate Anstee last night prepared to fly home. The 24-year-old, who spent the past three days in a Mumbai hospital, was was wheeled out on a stretcher and placed into the back of an ambulance on her way to the airport.
As she completed the final leg of her Indian holiday, Ms Anstee looked up at the man who saved her life. The young couple chatted as they prepared to leave behind the terror and chaos of Mumbai.
Her boyfriend, David Coker, 23, looked a terrorist in the eye as he scooped up his sweetheart — who was shot in the leg — and carried her to safety despite being shot himself. Kate's mother, Candy Anstee, flew to Mumbai to be with her daughter and rarely left her side. She continue her care to the last, travelling in the back of the ambulance with her daughter bound for a Qantas flight and their Greenwich home.
Ms Anstee, who may require further hospital care in Sydney, was escorted by a special medical team for the flight. Mumbai hospital physician Dr Ashish Kumar Tiwwari told The Daily Telegraph that Kate was doing well. She is expected to arrive home this morning after a direct flight.
Mumbai Massacre: Search for the Missing
It's 1pm in the morgue of Mumbai's J.J. Hospital, less than an hour after the last terrorist met his bloody end. The bodies are still being brought in by ambulance as barely controlled chaos engulfs the small outpost of buildings at one end of the hospital. While the world's eyes are still on images of the burning Taj Mahal Hotel, Mumbai families wait to find out what has become of their loved ones. This is where the body of Australian Brett Taylor will rest until he is brought home.
And so ended the city-wide siege that began almost three days earlier when a boat named Kubar was stolen from fisherman Vinod Masani and his brother Hiralal, and landed at the Gateway port opposite the Taj Mahal Hotel.
Yesterday, the streets were still littered with the blood, clothes and shoes of victims. The upper floors of the hotel were a smouldering wreck, fodder for tourists taking photos. But it wasn't a camera moment for Taj guest Paul Guest, who remembered fleeing through the devastation. When armed men banged down his door and he thought he was going to die, he responded as only he could.
"I said to him, 'Who the fuck are you'?" Mr Guest said. "I thought it was a pretty nervous terrorist who had a black balaclava on. It was like slow motion. There's a gun pointed at my chest, I'm going to be shot. Then I thought, 'What if it hurts?' When he said he was police I could have kissed him."
Mr Guest left Mumbai for Melbourne as soon as he could. All across the city Australian tourists were fleeing the destruction. Shiobhan O'Hanlon and her mother Linda Williams were holed up in their hotel room. They left after the danger was all over to immediately fly home to Sydney.
"We were safe but it was like cabin fever. We're leaving straight away," she said.
It's not a good time to be a Westerner in Mumbai. Sydney artist William Arthur arrived just after the attack, not deterred by the threat of further violence. As he walked past the Leopold Cafe, where Kate Anstee and her boyfriend David Coker were injured, the eyes of the locals tracked his every step.
"Everyone's smiling at me and being really friendly, but not in a good way," Mr Arthur said. "It's like, he's that poor Westerner and they're thinking, 'What are you doing here, why aren't you running away like everyone else'."
It won't last, but now there is no trademark Indian traffic gridlock around Leopold Cafe and the other targets, Nariman House, Metro Cinema, and Oberoi Hotel. At 5.30am the morning after special forces troops cleared Nariman House, police beat onlookers away with bamboo sticks so ambulances carrying more bodies could leave for St Georges Hospital. This was the first point of call for foreigners and locals checking the list of names and see who went where — the morgue or another hospital.
"Death due to firearm injuries. Bodies sent to J.J Hospital for autopsy," read the top on one list, under which were "Austeratiys" Brett Taylor and another Australian man named Michael Stert. There was no sign of missing Australian Doug Markell, who is feared dead. Ravi Earnest, a Catholic priest from the Nirmala Niketan College of Social Welfare, was posted to the hospital to help distressed relatives of the killed and injured.
"It has been very hard for Australians here, they are upset, and we help when we can," Father Earnest said. "I tell them to be safe, be careful. It's over now but we don't know if it's safe for everyone and for how long. It's a very dangerous time to be walking the streets of Mumbai."
It's a view shared by Australian High Commissioner to India John McCarthy, who is in charge of diplomatic relations in India.
"Australians should not be in Mumbai at this time. Clearly this is a city under major strain," he said. "We do not know the number of Australians who might be among the dead in those hotels."
Mr McCarthy has been working out of the Australian Consulate in Marker Chambers at Nariman Point, little more than a couple of small offices for a trade delegation. This is where Australians have been coming for help to get as far away from Mumbai as possible.
For some, there will be a few days yet checking the hospitals for signs of missing family. Back at J.J. Hospital morgue, there is still no sign of Doug Markell. But there is Michael Stuart Moss, listed as an Australian but actually Canadian. Here the confusion, like that at the morgue, is the terrorist's currency, and in the financial district of Mumbai, it is their economic boom time.
"Goodbye, I love you"
Some Australians caught up in the Mumbai terrorist attacks rang loved ones back at home to say goodbye, fearing they were about to die, while others have now have arrived home to be reunited with family and friends, telling stories of lucky escapes during the three days of attacks.
Phil Sweeney, a member of a New South Wales trade delegation who was in Mumbai, said at one stage he rang his family to say goodbye, fearing his hotel was on fire.
''I smashed my hotel window and it was too far to jump so I rang them all and said I thought that was the end,'' Mr Sweeney said. ''It was only after that that I started getting text messages back saying it was actually a terrorist attack and the hotel wasn't on fire but there were gunmen in the building and lie low and don't make a noise.''
Lawyer David Jacobs, who was trapped in his room at the Oberoi Trident Hotel for more than 40 hours, called his family to leave a final message. ''There was a very, very significant fire and I thought that I was going to die, and to such an extent that I actually rang up each of my children and left messages saying goodbye,'' Mr Jacobs said.
There had been serious concerns for an Australian who was a registered guest at Mumbai's Taj Mahal Hotel, which bore the brunt of a series of coordinated attacks on the city that left at least 195 people dead. But the Department of Foreign Affairs and Trade yesterday confirmed contact had been made with the person, who registered with the hotel on November 25 and had left Mumbai before Wednesday night's attacks.
Brett Gilbert Taylor, 49, and Doug Markell, 71, both from Sydney, were killed in the violence and four other Australians were injured. The family Mr Markell yesterday revealed how he died in the Mumbai attacks: ''At 3.45am, Douglas looked through the peep-hole in the door to find the corridor was on fire. They felt compelled to escape the blaze and found themselves caught in gunfire.''
Authorities have now confirmed the safety of 84 Australians who were in the vicinity of the areas directly affected by the attacks. But the Government still won't discount the possibility more Australians may have been caught up in the violence. With the siege over, the focus is now turning to how the terrorist strikes will affect already fraught relations between India and Pakistan. New Delhi has accused ''elements in Pakistan'' of involvement in the siege that wreaked havoc in India's financial capital. Islamabad, however, denies any role in the attacks.
As the relieved Australians returned home, Prime Minister Kevin Rudd called for calm between India and Pakistan.